Testimonials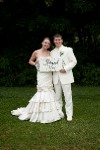 Matt and Kelcy
We loved working with Todd and Peggy for both our engagement session and our wedding day. They do monthly specials and we were able to get them for unlimited hours without paying extra--a great deal! Peggy does a wonderful job of answering any wedding-related questions you might have, and they recently got married so they can recommend vendors that they used and others they have worked with. She sent me a recommended shot list and sample wedding day schedule a couple months before our wedding--a tremendous help! I was then able to go through both, make changes that I wanted and discuss additional thoughts and ideas with her. I've seen them both at every bridal show in the area that I've been to, and they always go with many things to show you. They are reasonably priced and able to work with you to find a package that's perfect for you and your budget. We absolutely loved working with them and you will too!!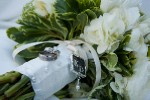 Dan and Kelly
Todd and Peggy did an amazing job. They were in contact with us so much leading up to the big day making sure that every picture we wanted was taken. They had many great ideas, especially when we had to alter our original plans because of the rain. I have had many compliments on the photos and how nicely they moved along the formal photo process. I would recommend Todd and Peggy because of their professionalism, and creativity resulting in a wonderful end result.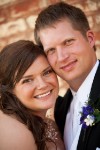 Nicole Jobst
I could go on and on about this couple. They took such great pictures capturing our day, and they run such a professional business. They were there for us in every aspect of our wedding - we couldn't have done it without them. I searched a long time for the best photographer and they were the perfect fit for us. You will NOT be disappointed!!!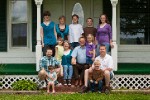 Shannon Bardole
Peggy and Todd have shot our last two family sessions. They were willing to travel to locations of our choice. They captured such fun moments within our family! They worked so well with all ages of our family and engaged the kids in ways to get them to smile at just the right time. We've been so pleased with the photos they've taken and plan to go back again.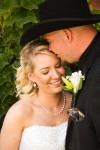 Elizabeth Wehrle
Todd and Peggy were amazing. They had the best picture ideas and were on top of everything. They had everything under control and went above and beyond their job description.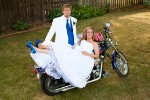 Brian and Danielle
Todd and Peggy were beyond amazing. We had a photographer picked out and when we met with them it took us a matter of minutes to change our minds. They were a part of every bit of our wedding and they always had great ideas. The photographs are beyond incredible and those will last for a lifetime. If you are looking for a photographer stop looking. Todd and Peggy Hugen are the only choice. Amazing!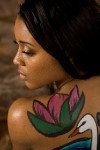 Kashai Oakley
Hello Todd! I just wanted to tell you thank you so much for the photo shoot. I submitted the photos to Peak Models and Talent here in Des Moines and I'm now represented by the agency. The director of Peak, Steve Myers, really liked my photos and stated that you did a great job! I'm happy that I decided to chose you as my photographer and I just wanted to share the good news with you. I may not have had this opportunity had it not been for you and I want to thank you again. Best wishes to you and Peggy!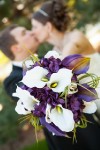 Amy Heims
Todd and Peggy are absolutely wonderful! My husband and I had Todd and Peggy take our engagement pictures as well as our wedding pictures. They did an AMAZING job! They are so fun and outgoing, they definitely added a special touch to our wedding! It would not have been the same without them! We HIGHLY recommend them! We will definitely have them take family photos in the future!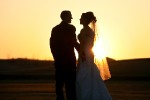 Paula and Matt
Wow!! These pictures are incredible! I can't stop going through them and smiling the whole time -— you two seemed to be everywhere and capturing the perfect moments! Thank you for your hard work, creative ideas, flexibility, skill, and unique eye for beautiful pictures! We are so pleased and can't wait to share them with everyone :)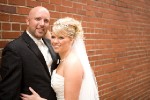 Jeremy and Jenni
Todd and Peggy are extremely fun to work with. They were well prepared and used all the unique poses to make our day well worth its wile! We loved the outcome of our wedding and most of all the candid moments that were captured in picture.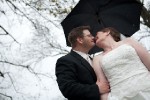 Steph
Thank you both for doing such a wonderful job. It was great working with you and we will definitely recommend you and use you again. Lauren is only 6 years away from needing senior pictures so we will being calling you then for sure. :)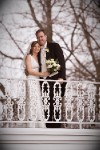 Kim and Mike Johnsrud
Thank you so much for shooting our wedding! Not only are the pictures gorgeous, but working with you was such a pleasure. You two were really more like wedding photographers/coordinators, as you had so much to do with the day running smoothly. We enjoyed getting to know you both during our meetings prior to the wedding and by the time the big day came, it was so comfortable working with you two. It was like we were old friends. We've poured over the 600+ photos many times and are still amazed at the amount of detail you captured. You produced a complete start to finish story of the most important day of our lives, it is so very special. And amazingly you even managed to make a rainy Midwest March wedding look beautiful.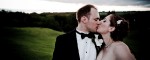 Justin and Stephanie Parsley
Wonderful to work with and great pictures! My story is similar to another poster - my husband and I live in Maryland and were getting married in Iowa where I grew up, and finding a good photographer was one of THE most important things to me. After scouring a ton of websites and interviewing 4 photographers in person, we decided to work with Todd and Peggy. They were a great pair with easygoing, fun personalities, and they had by far the nicest album product that we saw. Our experience was top notch all along. Todd and Peggy were very flexible about packages, were willing to include/swap out items, and they were just all around fun to work with. On the wedding day, Peggy helped keep things rolling right along and get my very large family rounded up for the ever-important family picture. Everyone was amazed with how well the picture turned out. Todd managed to get a large group (36 people) shot with no eyes closed or funny faces, and everyone can be clearly seen. Our pictures overall were wonderful...almost zero editing required, and there are so many wonderful ones it was truly a struggle to pick which ones to put in our albums! Speaking of the albums, as I mentioned before, the bridal albums Todd makes are a beautiful product and I have had nothing but compliments on mine. It is a hard cover album with a very sturdy binding that opens flat and has sturdy pages, and the best part - every single inch is covered in your photos. Flowers and detail shots for backgrounds and the cover, etc. Wonderful. Overall, Todd and Peggy were wonderful to work with (my whole family has commented on how nice they were to work with, and how many pictures they got of the wedding and reception without being obtrusive), and the final product is wonderful. I would highly recommend them to anyone looking for a wedding photographer in the central Iowa area (although I'm pretty sure they travel, too).